Podcast: Play in new window | Download | Embed
Subscribe: RSS
Welcome to MicroBrewr Podcast #11!
In this podcast, I got to talk with Sean Garvey who's currently raising funds to start up a brewery in Hawaii. Since Sean is right in the middle of the money raising phase, we got to talk about his experiences when seeking out potential investors and asking them to invest. We also talk about starting a brewery in a location that experiences a lot of tourism and how to strike a balance between reaching out to locals while also getting the attention of tourists who will be on the island for a limited amount of time. Sit back, sip on your favorite local beer and enjoy!
Here's a highlight of what we discuss in this interview with Sean: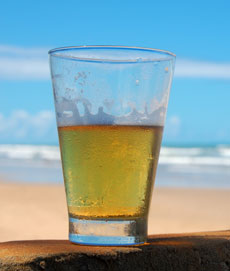 Developing your business plan in "off hours" when working full time
How to stay motivated and push forward to your end goal
Getting the word out to tourists while also pleasing your local fans
How to factor in extra costs when you brew in a remote area
The pros and cons of going with a distribution brewery instead of a brewpub
The art of raising money and the challenges along the way
How to find people willing to invest in your brewery
Realizing that most potential investors are probably not even going to read through your business plan
Building the team around you that have key strengths to propel your brewery
Links and Resources Covered

Support MicroBrewr
Help keep MicroBrewr on the air. CLICK HERE for ways you can help.
https://microbrewr.com/wp-content/uploads/2020/06/MicroBrewr011.jpg
227
750
Joe
https://microbrewr.com/wp-content/uploads/2013/12/Logo3-Copy1.gif
Joe
2014-05-20 03:00:57
2020-06-25 16:20:00
MicroBrewr 011: Starting a Brewery in Hawaii w/ Sean Garvey